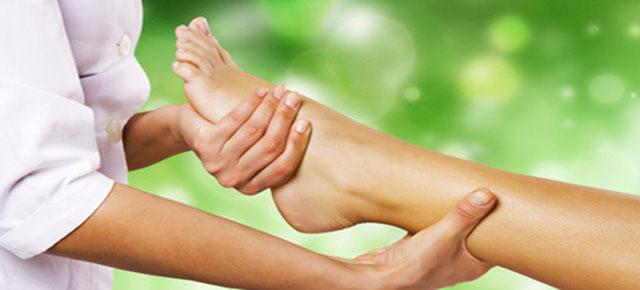 Other Treatments
Reflexology
This relaxing treatment brings about balance and harmony. Specific pressure is applied to the feet (or hands) which correspond to the body. It relieves and calms stress/tension, aids the digestive system and boosts circulation and immunity. It can also help with infertility.
Therapeutic Massage
This 1½ hour unwinding treatment is a top-to-toe body massage that is designed to ease your mind, muscles and joints. You will leave with a feeling of lightness, wellbeing and improved posture.
Indian Head Massage
This invigorating massage on your back, shoulders, neck, scalp and face soothe away muscular tension, thus helping to ease headaches, sinus pain and eyestrain. You are fully clothed and sitting on a chair during this treatment. Oil is optional.
Vitality Face Massage
The collagen and elastin beneath our skin (which gives complexion that lovely youthful look), sadly dimishes with age, poor diet and daily stress, causing skin to lose its suppleness and give us those dreaded wrinkles.
This deeply soothing massage breaks down tension to plump up the skin, soften the wrinkles, lift the muscles and leave you with a more youthful and healthy complexion.